TaoBao spending 2022
Jan 2023
| Year | Transformers | Qty | Transformers (Legends) | Qty | Bricks | Toys | Astro | Others | Shipping |
| --- | --- | --- | --- | --- | --- | --- | --- | --- | --- |
| 2015 | – | – | – | – | – | 147.94 | – | 213.52 | 238.00 |
| 2016 | 377.00 | – | – | – | 9,416.55 | 379.30 | – | 357.70 | 2,564.00 |
| 2017 | 4,440.00 | 7 | – | – | 10,358.70 | – | – | 1,029.77 | 3,353.70 |
| 2018 | 3,208.50 | 6 | – | – | 1,019.00 | 768.90 | 7,535.00 | 1,011.10 | 1,241.00 |
| 2019 | 12,260.17 | 33 | 1,424.16 | 14 | 3,956.76 | 247.00 | 736.00 | 2,492.67 | 3,022.36 |
| 2020 | 8,168.61 | 16 | 4,742.51 | 32 | 1,877.71 | 175.00 | 371.00 | 787.44 | 1,192.50 |
| 2021 | 9,646.03 | 20 | 7,583.21 | 46 | 436.20 | 315.86 | – | 4,497.85 | 1,487.10 |
| 2022 | 8,232.80 | 16 | 4,356.00 | 19 | 1,550.83 | 299.37 | 740.25 | 714.45 | 2,043.53 |
Updated with some corrections. I split Transformers into non-Legends and Legends figures. I count figures, but not upgrade kits.
Spending was reduced slightly in 2022 because there were fewer Transformers releases. I expect 2023 to be a bumper year.
Despite wanting to wind down collecting MP figures, I still bought quite many of them in 2022. I expect it to be the same for 2023 (fulfilling prior pre-orders), but the number should come down in 2024 (higher threshold for new purchases).
I spent more than expected on Bricks and Astro stuff. My target is 0 this year. :-D
From zero Covid to zero control
Dec 2022
China has insisted on zero-Covid policy for almost 3 years. They insisted that Covid was a devstating virus. Did they know something we don't? (Hint: they do.)
It was kept well under control for 2+ years, but it began to spread after the Winter Olympics in Feb. In spite of tough lockdowns, it could not be eradicated.
Would China continue with its tough policies? All of a sudden, they announced no more mandatory PCR tests and no more movement restrictions (Dec 7). China switched from zero-Covid to zero control in a blink of an eye!
China now says Covid is akin to regular flu and claims that their Covid count is very low. They do this by playing word games. But it does not change the fact that people are "dropping like flies" and cremation services are overwhelmed.
China is lifting border restrictions totally too. People will be allowed to travel overseas. Incoming travelers will be allowed to enter without quarantine from Jan 8. No PCR test is needed.
A few countries are scared enough to require travelers from China have negative PCR test first. They don't want another round of infection. Their fears are not unfounded. It seems everyone in China is sick now.
It is rather suspicious that so many people fell sick right after Dec 7. Millions were sick in matter of days. It seemed to spread way too fast. How could everyone be infected at once? Was it through the water? Or sewage? And why does it seem like Covid kills Chinese rather easily?
The good thing about the current situation is that most people will recover and the population gains herd immunity in a short period of time. Every country has to go through this phase. None of the so-called vaccines work.
We just have to pray there are no new strains.
Hope to see these in 2023
Dec 2022
I hope these figures will be released next year. Some of them were slated to be released this year, but I guess the pandemic delayed them.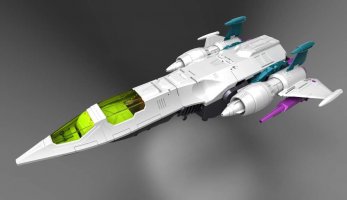 KFC EAVI 10A+ Kingzilla (Snapdragon)
This is based on SR-71 Blackbird. The plane is very sleek looking. The animal mode, a "dragon", does not look as good.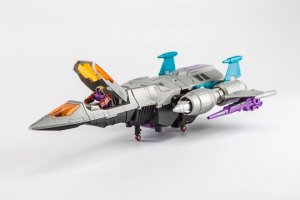 KFC EAVI 10A Kingzilla
The original figure is greyish, that's one reason why I skipped it. It was unveiled and released in 2017.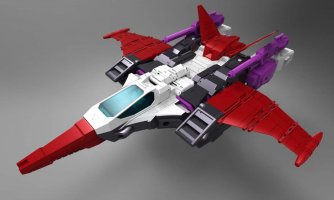 KFC EAVI 9A+ Kingorilla (Apeface)
The companion figure. It looks okayish. It looks like a plane, but because it is fictional and original, it does not invoke any "emotion" due to lack of connection to real life/source. (This is the problem with most Season 3 designs.) The animal mode, a gorilla, looks good, but I'm not into animal modes.
I want this mainly because it is a set of two Headmasters Triplechangers, but now I'm thinking of skipping it.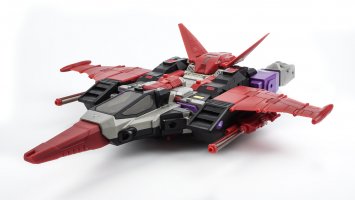 KFC EAVI 9A Kingorilla
The original release is greyish, reducing its appeal. KFC/XTB has a history of creating good scuplts, but using the wrong colors!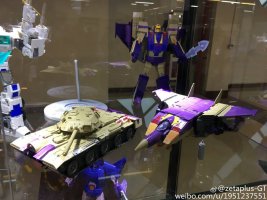 KFC EAVI 7A Ditka (Bitzwing)
I would have gotten this if KFC did not change the light tan color (in prototypes) to an ugly shade of muddy tan. This was unveiled in 2015 and released in 2017. There were rumors of a re-issue in 2020 with correct colors, but nothing so far.
XTB MX-41 Ground Bite (Scrapper)
This will be a multi-year release. XTB has unveiled two of the six Constructicons so far. Hopefully, they will be released next year. This set looks like it will be very toon accurate.
Once XTB starts to release this set, it will be good bye Unite Warriors Devastator (UW-04)!
Pruning Blu-rays 2022
Dec 2022
Previously, I wanted to build up a small blu-ray collection, but after getting the shows, I realized I didn't like some of them, so I got rid of some at great loss:
Cars 3
Guardians of the Galaxy
The Maze Runner
Maze Runner: The Scorch Trials
Maze Runner: The Death Cure
The Princess Bride
On the chopping board:
Blade Runner 2049
Pirates of the Caribbean: Curse of the Black Pearl
Wall-E
This leaves me with:
| Category | Max | 2020 | Now |
| --- | --- | --- | --- |
| Anime | 12 | 10 | 10 |
| Cartoon | 4 | 4 | 2 |
| Chinese | 5 | 4 | 4 |
| Classics | 9 | 6 | 6 |
| English | 15 | 19 | 12 |
(Counting those on the chopping board.)
There are more shows that I can cut, but this will do for now.
I doubt I will get any more Blu-rays.
Retrospective on Pri 4 assessment books for 2022
Dec 2022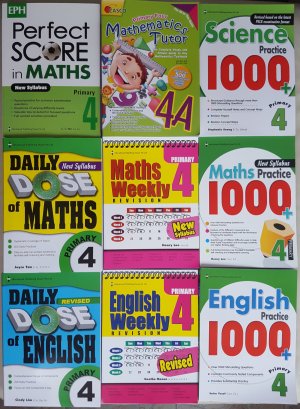 I ended up using only 6 of the 9 books. These were not used:
Perfect Score in Math
Mathematics Tutor
Science Practice 1000+
For Math, 3 books were enough in conjunction to Koobits Math.
Not all books were equally useful. English Practice 1000+ and Math Practice 1000+ are effective.
English Practice 1000+ covers all aspects (Grammer, Vocab, Cloze, Spelling, Synthesis, Comprehension). The only downsides are that they are separated and there are only 20 exercises each. So will need another book to supplement it.
Daily Dose and Weekly Revision are good time-fillers (i.e. daily practice). They are a little on the simple side. I'll probably not get them for Pri 5.
Math Practice 1000+ has many questions per topic, making it good for daily exercises. However, the questions are too cramped together and there is not much space for working. I'm considering whether to get it for Pri 5.
On the other hand, I don't find Science Practice 1000+ as good. I found it too difficult to mark. :-P
After my son's disastrous mid-year Science performance, I signed up for Koobits Science and let him practise all the P3 and P4 past year papers. I realized it was important to practise questions in the actual test format and learn how to answer them.
Some additional books: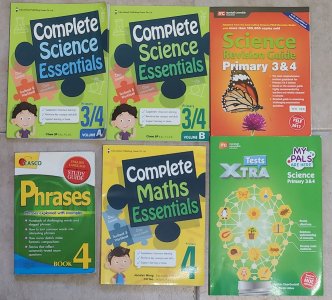 The Phrases book was intended to expand my son's vocab. This requires one to be serious about learning by reading. It was not a suitable book for my son.
The Science Revision Guide was a recommended book by the school. As it is all reading and no practice, my son claimed to have read through it in minutes. It was a waste of money. I will skip it for Pri 5.
The Complete Math Essentials, Complete Science Essentials and Tests Xtra were bought by Missus just a couple of weeks before my son's final year exam.
Complete Math Essentials was completely untouched. There was just no time to use it. Complete Science Essentials consisted of reading, then practice. As usual, my son skipped the reading part and did just the practice. It was not very effective for him, but I let him finish book A anyway. After that, I let him do Tests Xtra. There was little time left, so I let him do one practice per topic. It was a good book for last-minute revision.