Captain Tylor R2 Boxset
First created on 5th May 2003.
---
This shows the contents of the R2 Captain Tylor boxset. The full name is Tylor, The Irresponsible Captain, DVD Box I.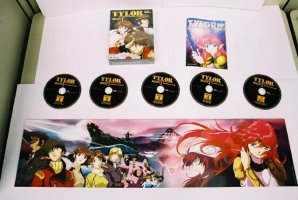 The contents.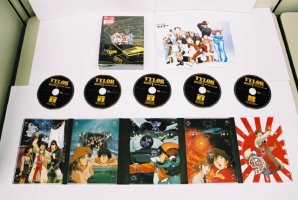 The panels.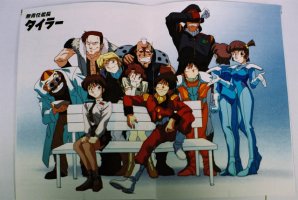 The booklet (centerfold).
---
Equipment used
Minolta Dynax 7, fitted with 'ML' focusing screen, with VC7
Minolta AF 28mm f/2
Minolta AF 50mm f/1.4
Manfrotto 055 tripod, with Manfrotto 410 junior gearhead
Fuji Superia 400
Scanned using Fuji Frontier


Full-frame and no flash is used unless specified.

Original images are 1840 x 1232. Resized to 640 x 427 using bilinear interpolation in Photoshop 6.0. No sharpening or other processing is done. Saved as JPEQ quality 7. Resized to 185 x 124 for the thumbnails.
---
Comments, please email nhyone@singnet.com.sg.
visits since 5th May 2003.